All Forum Activity For › alphaliquid
---
alphaliquid
kaka popo
Total Posts: 1
Date Registered: 19 October 2014 10:16
15 October 2017 13:10

in: Help

hey guys im here to say everyone asking our HGMS being referenced on steam, as there is a retro gaming tendance and many fucked game out.
This Pearl needs some more suscribers, so please all contact T4C@dialsoft.com to ask this upgrade.
This could easily drag 50-200 players on all servers attempting to players profile with a good description in french and english and portuguese of the game and its richness.it costs only 100 usd being referenced, much less than what shops gave to HGMS, and maybe much less that what they could earn with the new amount of players, please all suscribe to the project thank you.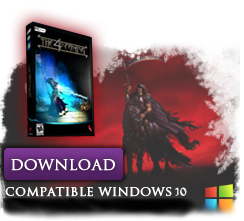 Active Server
Selected: Realmud




Quick Navigation