All Forum Activity For › jestein38
---
jestein38
Joe Stein
Total Posts: 2
Date Registered: 22 September 2014 15:59
05 October 2014 19:43

in: Realmud

I have the same issue.

05 October 2014 19:56

in: Help

I've looked through the forum, but I see no mention of this.
I have a lvl 8 archer, on which wrath of the ancients seems to do very little damage. At that level, I don't expect it to do much, but at least it does something. I have a lvl 24 character, that for lack of a better term is a Paladin, and on him it does absolutely nothing. I see the video effect of it firing off, but there is no damage. Instead, I get a message in the chat box saying, "You cannot cast an offensive spell on yourself."
Does anyone else have this problem?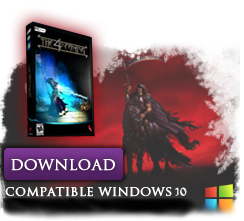 Active Server
Selected: Realmud




Quick Navigation