All Forum Activity For › ryukamen
---
ryukamen
vicky h
Total Posts: 2
Date Registered: 12 January 2014 01:47
24 January 2014 00:22

in: Help

I just installed a fresh copy of Windows 8.1 and, subsequently, t4c.

When I try to log into Abomination, it says "T4C cannot connect to the server."
When I try to log into any other server, it crashes and says "t4c.exe has stopped working."

I am running t4c and t4cconfig as admin.
I checked iplist.txt to be correct (albeit via a months-old post).

Many thanks to the kind sir that aids my woes.


24 January 2014 00:25

in: Help

Edit: I cannot find an edit button, nor can I run t4cconfig.exe either: "The application has failed to start because its side-by-side configuration is incorrect."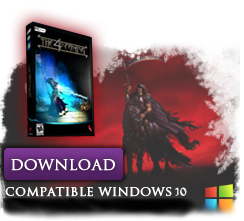 Active Server
Selected: Realmud




Quick Navigation