All Forum Activity For › apalonso
---
apalonso
Aaron Alonso
Total Posts: 2
Date Registered: 25 October 2013 20:29
27 October 2013 11:53

in: Realmud

I'm on a fresh install of T4C and Ip-fix8-30 the game will not go past the server version portion of login ? Any ideas or tips... I saw multiple threads referring to a webpatch.exe but I am unable to locate this file.

27 October 2013 14:36

in: Realmud

Thanks for the reply the client is updating now I will keep you updated.
UAC disabledIPLIST Updated with ipfix-8.30Firewalls allowing T4c.exe through
If this works should make this a sticky for others that may have this error inthe future.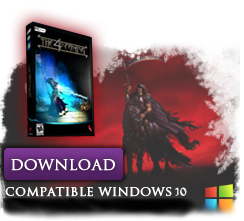 Active Server
Selected: Realmud




Quick Navigation