All Forum Activity For › illis
---
illis
Patt McHenry
Total Posts: 1
Date Registered: 29 September 2013 22:44
26 October 2016 22:25

in: Help

Anyone have experience doing such a thing?
Using Virtual Box on a Macbook - Have Win XP installed with SP3. Ran/messed with all the settings (T4C config, Run as Administrator, compatibility mode, ect.)
Went through the music decompression then thats it, the program opens but just sits at a black screen (I have it windowed so I can do other things). Ive let is sit for a while and nothing.
Any ideas?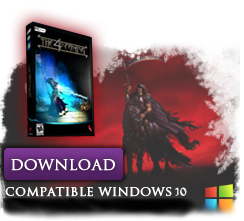 Active Server
Selected: Realmud




Quick Navigation