All Forum Activity For › Clem2989
---
Clem2989
clement Lesage
Total Posts: 1
Date Registered: 20 April 2018 05:41
20 April 2018 07:06

in: Neerya

Bonjour .

Je suis un nostalgique de l'époque de GOA .
Mais malheureusement je n'arrive pas a me connecter au serveur de Neerya .
Sauf erreur de ma part je me suis bien inscrit et je sélectionne bien le serveur Neerya en me connectant mais toujours le même message : t4c was not able to connect to the server.
Quelqu'un pour éclairer ma lanterne ?


Ps: Si j'avais je ne suis pas au bon endroit pour poser ce post n'hésiter pas a me le dire et si possible me rediriger la ou il devrait être .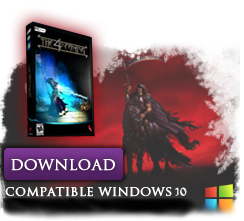 Active Server
Selected: Realmud




Quick Navigation