All Forum Activity For › verko1176
---
verko1176
Jason Warren
Total Posts: 1
Date Registered: 19 December 2017 19:31
26 December 2017 03:48

in: Realmud

From what I gather from talking to people in game, it seems to have started with the Xmas event, and it happened during Haloween as well.It is causing warping, which sucks period.

Many people are irritated with it.

I just recently came to the server and started a toon as well.
It took me seven times to finish the black market quest, and that was eventually with me buying scrolls to WH. I have lost countless levels (I think I got level 8-10 six different times) and various other items.

The event ends on the 5th of January, thankfully. But that is still a ways away.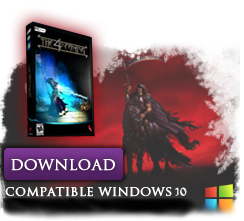 Active Server
Selected: Realmud




Quick Navigation